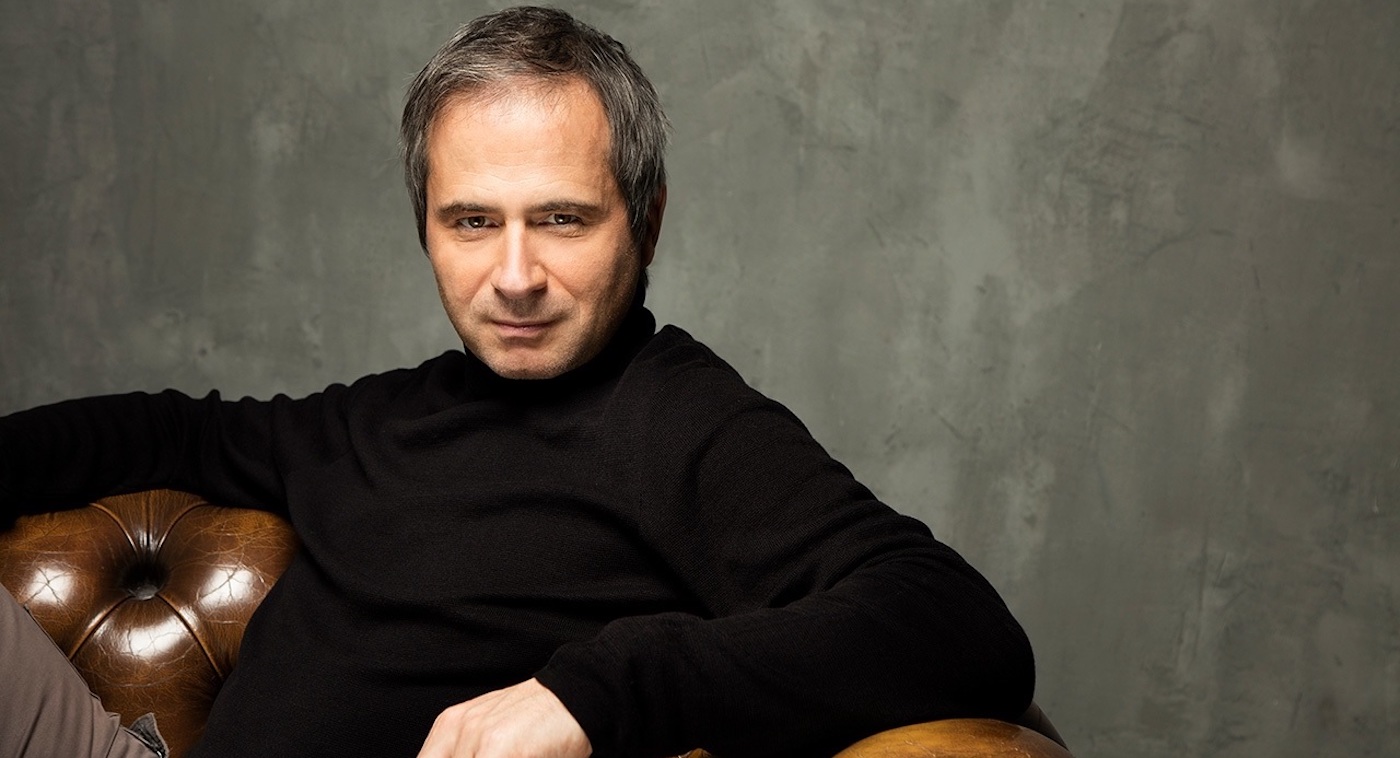 PIOTR ANDERSZEWSKI, piano
Generously sponsored by Mr David Kitson
from The Well-Tempered Clavier, Book II:
Prelude and Fugue in A-flat, BWV 886
Prelude and Fugue in D-sharp minor, BWV 877
Prelude and Fugue in F, BWV 880
Prelude and Fugue in B-flat minor, BWV 891
Prelude and Fugue in E-flat, BWV 876
Prelude and Fugue in G minor, BWV 885
Prelude and Fugue in E, BWV 878
Prelude and Fugue in G-sharp minor, BWV 887
Sonata no. 31 in A-flat, Op. 110
Piotr Anderszewski is regarded as one of the most outstanding pianists performing today. He appears regularly in recital at such concert halls as the Wiener Konzerthaus, Berlin Philharmonie, Wigmore Hall, Carnegie Hall, Théâtre des Champs-Élysées and the Concertgebouw Amsterdam. His collaborations with orchestra have included appearances with the Berlin Philharmonic and Berlin Staatskapelle orchestras, the London Symphony and Philharmonia orchestras and the NHK Symphony Orchestra. He has also placed special emphasis on playing and directing, working with orchestras such as the Scottish Chamber Orchestra, Chamber Orchestra of Europe and Camerata Salzburg.
His recent recital programme have featured a specially curated selection from J. S. Bach's Well-Tempered Klavier Book 2, which is also the subject of his latest recording released in January 2021. This recording went on to win a Gramophone Award in September 2021. His orchestral engagements included appearances with the Orchestra dell'Accademia Nazionale di Santa Cecilia with Sir John Eliot Gardiner, the Bamberg Symphony Orchestra under Jakub Hrůša, and the Wiener Symphoniker conducted by David Zinman.
Piotr Anderszewski has been an exclusive artist with Warner Classics-Erato (previously Virgin Classics) since 2000. His first recording for the label was Beethoven's Diabelli Variations, which went on to receive a number of prizes. He has also recorded Grammy-nominated discs of Bach's Partitas nos. 1, 3 and 6 and Szymanowski's solo piano works, the latter also receiving a Gramophone Award in 2006. His recording devoted to works by Robert Schumann received the BBC Music Magazine's Recording of the Year award in 2012. Anderszewski's disc of Bach's English Suites nos. 1, 3 and 5, released in November 2014, went on to win both a Gramophone Award and an ECHO Klassik award in 2015. Recognised for the intensity and originality of his interpretations, Piotr Anderszewski has been a recipient of the Gilmore Award, the Szymanowski Prize, and a Royal Philharmonic Society Award.